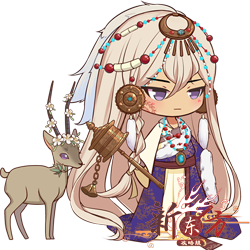 Name
Butter Tea
Initial Stats/Ascended Stats
Rarity
Atk
132/
Type
Magic
Def
12/
Fav Food
Lotus Root Stir-Fry
HP
410/
CN VA
Li Yuantao (李元韬)
Crit
963/4551
EN VA
Crit. Dmg
2132/10570
JAP VA
Nogami Shou
Atk Spd
1862/8032
Availability
Event (Spring Feast, Amusement Park Sign up!, Bells Resound, Golden Pig Arch)
Fallen Angels
Spectra
Specter
Basic
Karmic Wheel
Butter Tea spins his prayer wheel, attacking all enemies and dealing 40% of the Food Soul's Atk stat as damage, plus 35 additional damage, at the same time clearing all enemies units' buffs effects and increasing the Atk Spd of all allies by 20% for 3 seconds.
Energy
Desert Dream
Butter Tea sits cross-legged and levitates, summoning a sand storm, dealing 40% of the Food Soul's Atk stat as damage to all enemies plus 308 extra damage, while also regenerating 10 energy per second for 5s for all allies.
Linked with -
-
-
Togi Node 1 (Atk Spd)
| | |
| --- | --- |
| Antler Togi (1st effect) | During battle, boosts ATK of allied team by 2.6% (Max. Lv.15%). |
| Striped Togi (2nd effect) | During battle, boosts Crit Rate of allied team by 2.6% (Max. Lv.15%). |
| Bushy Togi (3rd effect) | During battle, boosts Crit Dmg of allied team by 2.6% (Max. Lv.15%). |
Togi Node 2 (HP)
| | |
| --- | --- |
| Antler Togi (1st effect) | Every 20s, grants 8 (Max. Lv. 50) energy to random ally after normal attack. |
| Striped Togi (2nd effect) | Every 20s, grants 1 (Max. Lv. 10) energy per second for 7s to random ally after normal attack. |
| Bushy Togi (3rd effect) | Every 20s, grants 3 (Max. Lv. 20) energy to allied team after normal attack. |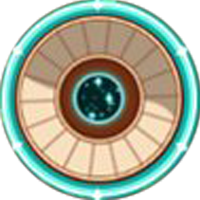 Togi Node 3 (Atk)
| | |
| --- | --- |
| Antler Togi (1st effect) | When HP is below 40%, received damage of ally with highest DEF is reduced 5.2% (Max. Lv. 30%); When HP is higher than 40%, damage dealt by ally with highest ATK is boosted 7% (Max. Lv. 40%). |
| Striped Togi (2nd effect) | When HP is below 40%, every attack has 20% chance to recover 3 (Max. Lv. 20) energy of allied team; When HP is higher than 40%, damage dealt by nearest two allies is boosted 5.2% (Max. Lv. 30%). |
| Bushy Togi (3rd effect) | When HP is below 40%, upon receiving damage has 2% (Max. Lv. 15%) chance to stun enemy with highest ATK for 2s; When HP is higher than 40%, normal attacks has 10% chance to deal to nearest enemy ATK 13% (Max. Lv. 75%) damage. |
Togi Node 4 (Crit Rate)
| | |
| --- | --- |
| Antler Togi (1st effect) | After every 12s, the next normal attack will recover 10 (Max. Lv. 60) energy, also dealing to nearest enemy ATK 42% (Max. Lv. 240%) damage. |
| Striped Togi (2nd effect) | After every 12s, the next normal attack will deal to enemy team an additional ATK 31% (Max. Lv. 180%) damage. |
| Bushy Togi (3rd effect) | After every 12s, the next normal attack will increase normal attack damage of allied team by 7% (Max. Lv. 40%) for 4s. |
Togi Node 5 (Atk Spd)
| | |
| --- | --- |
| Antler Togi (1st effect) | After casting a skill, deals to random three enemies ATK 29% (Max. Lv. 170%) damage and an additional 123 (Max. Lv. 700) damage. |
| Striped Togi (2nd effect) | After casting a skill, deals to nearest three enemies ATK 29% (Max. Lv. 170%) damage and an additional 123 (Max. Lv. 700) damage. |
| Bushy Togi (3rd effect) | After casting a skill, deals to furthest three enemies ATK 29% (Max. Lv. 170%) damage and an additional 123 (Max. Lv. 700) damage. |
Bio
Has a clean, handsome appearance and eyes that see beyond worldly concerns. Through many years of honing, his body and mind have reached a place of extreme strength and transcended the mundane.
Recipes
Butter Tea
Type
Beverages
Birthplace
China
Birthyear
Unknown
Personality
Aloof
Height
181cm
Relations
Likes: -
Dislikes: -
Motto
The universe, is not as important as the things in front of us.
Introduction
Butter Tea has a distinct and unforgettable flavor, and it is an indispensable beverage of the people living in the plateau highlands. The making of Butter Tea has also been given a sad and beautiful love tale.
[UR][Magic] Food Soul