Name
Matsutake Dobinmushi
Initial Stats/Ascended Stats
Rarity
Atk
125/
Type
Magic
Def
15/
Fav Food
Bak Kut Teh
HP
495/
CN VA
Li Yuantao (李元韬)
Crit
1050/4996
EN VA
-
Crit. Dmg
532/2330
JAP VA
Tsuda Kenjirou
Atk Spd
2999/13149
Availability
Airship (Event)
Fallen Angels
Thundaruda
Garuda
Basic
Shower of Fortune
Dobinmushi deals 40% of his Atk stat and an additonal 62 points of damage to all enemies, also silencing them for 3 seconds.
Energy
Converging Wealth
Dobinmushi deals 40% of his Atk stat and an additional 458 points of damage to all enemies, instantly killing them if they have less than 25% HP.
Linked with -
-
-
Togi Node 1 (Atk Spd)
| | |
| --- | --- |
| Antler Togi (1st effect) | Basic skill additional effect: deals ATK 10% (Max. Lv. 60%) damage to nearest enemy. |
| Striped Togi (2nd effect) | Basic skill additional effect: deals ATK 7% (Max. Lv. 45%) damage to nearest two enemies. |
| Bushy Togi (3rd effect) | Basic skill additional effect: deals ATK 3.5% (Max. Lv. 20%) damage to nearest enemy, if the enemy's HP is lower than 40%, deals an additional ATK 14% (Max. Lv. 80%) damage. |
Togi Node 2 (HP)
| | |
| --- | --- |
| Antler Togi (1st effect) | Normal attacks' damage is boosted by 5.2% (Max. Lv. 30%), after every 10s, normal attacks will stun nearest two enemies for 1s. |
| Striped Togi (2nd effect) | Normal attacks' damage is boosted by 5.2% (Max. Lv. 30%), after every 10s, normal attacks will dispel positive buffs from nearest enemy, if the enemy's HP is lower than 40%, deals an additional ATK 7% (Max. Lv. 40%) damage. |
| Bushy Togi (3rd effect) | Normal attacks' damage is boosted by 5.2% (Max. Lv. 30%), after every 10s, normal attacks will stun the enemy with highest ATK for 1s, if the enemy's HP is lower than 40%, deals an additional ATK 28% (Max. Lv. 160%) damage. |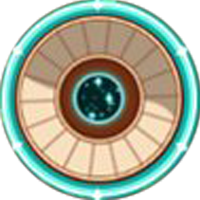 Togi Node 3 (Atk)
| | |
| --- | --- |
| Antler Togi (1st effect) | Normal attacks has 45% chance to deal ATK 14% (Max. Lv. 80%) damage to nearest enemy. |
| Striped Togi (2nd effect) | During normal attacks, if the nearest enemy's HP is lower than 30%, deals an additional ATK 10% (Max. Lv. 60%) damage. This effect can only happen once every 5s. |
| Bushy Togi (3rd effect) | During normal attacks, deal ATK 3.5% (Max. Lv. 20%) damage to nearest enemy, if the nearest enemy's HP is lower than 40%, deals ATK 8% (Max. Lv. 50%) damage to the nearest enemy. |
Togi Node 4 (Crit Rate)
| | |
| --- | --- |
| Antler Togi (1st effect) | After nearest two allies attacks, they each deal additional ATK 17% (Max. Lv. 100%) damage to nearest enemy. This effect can only happen to each ally once every 14s. |
| Striped Togi (2nd effect) | After nearest two allies attacks, they each deal additional ATK 28% (Max. Lv. 160%) damage to enemy with lowest % HP. This effect can only happen to each ally once every 14s. |
| Bushy Togi (3rd effect) | After nearest two allies attacks, they each deal additional ATK 14% (Max. Lv. 80%) damage to enemy team. This effect can only happen to each ally once every 14s. |
Togi Node 5 (Atk Spd)
| | |
| --- | --- |
| Antler Togi (1st effect) | Crit Rate is boosted by 8% (Max. Lv. 50%), when there is enemy with HP lower than 30% on the battlefield, after every 6s, deals damage equivalent to 0.5% (Max. Lv. 3%) of missing HP of enemy team to enemy team. |
| Striped Togi (2nd effect) | Crit Rate is boosted by 8% (Max. Lv. 50%), when there is enemy with HP lower than 30% on the battlefield, for 6s after attacking, increases one's damage dealt by 8% (Max. Lv. 50%). |
| Bushy Togi (3rd effect) | Crit Rate is boosted by 8% (Max. Lv. 50%), when there is enemy with HP lower than 30% on the battlefield, for 6s after attacking, damage received by allied team is reduced by 3.5% (Max. Lv. 20%). |
Bio
A opportunist who is exceptionally talented in the field of business. Conversely, he has no talent in poetry instead. Till today, he has never produced any wakas that are praiseworthy
Recipes
Matsutake Dobinmushi
Type
Soup Dish
Birthplace
Japan
Birthyear
Unknown
Personality
Artsy-craftsy
Height
180cm
Relations
Likes: Osechi
Dislikes: -
Motto
Interactions between people are mostly trades of some sort, so there's no need to be too calculating.
Introduction
For the longest of time, matsutake mushroom had always been able to charm people with its flavor. It is the most important ingredient in Dobinmushi, one can even say that it's not Dobinmushi if it doesn't have matsutake mushroom in it.
[UR][Magic] Food Soul