Name
Escargot
Initial Stats/Ascended Stats
Rarity
Atk
20/
Type
Defense
Def
30/
Fav Food
Mushroom Soup
HP
466/
CN VA
Ke Muqing (柯暮卿)
Crit
153/1528
EN VA
Faye Mata
Crit. Dmg
132/1391
JAP VA
Yamashita Daiki
Atk Spd
172/2747
Availability
Summon, Shard Fusion, Airship
Fallen Angels
Spectra
Cimeter
Basic
Sticky Strike
Escargot deals 100% Atk damage to the nearest enemy, plus 10 extra damage, also decreasing the nearest enemy's Def by 2 points for 4 seconds.
Energy
Sleepy Strikes
Escargot enters a sleepy state, giving himself a 180-point shield for 7 seconds, and also causing himself to fall asleep for 5 seconds.
Linked with -
-
-
Togi Node 1 (Def)
| | |
| --- | --- |
| Antler Togi (1st effect) | During battle, received normal attack damage is reduced by 2% (Max. Lv. 20%). |
| Striped Togi (2nd effect) | During battle, received skill dmg is reduced by 2.5% (Max. Lv. 15%). |
| Bushy Togi (3rd effect) | During battle, received damage is reduced by 1% (Max. Lv. 10%). |
Togi Node 2 (Atk Spd)
| | |
| --- | --- |
| Antler Togi (1st effect) | Triggers after casting skill: received damage is reduced by 3% (Max. Lv. 15%) for 10s. |
| Striped Togi (2nd effect) | Triggers after casting skill: recovers 2% (Max. Lv. 8%) of max HP. |
| Bushy Togi (3rd effect) | Triggers after casting skill: boosts Def by 4% (Max. Lv. 20%) for 10s. |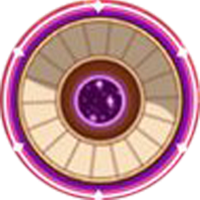 Togi Node 3 (Crit Dmg)
| | |
| --- | --- |
| Antler Togi (1st effect) | When HP is lower than 40%, received normal attack damage is reduced by 8% (Max. Lv. 40%). |
| Striped Togi (2nd effect) | When HP is lower than 40%, received skill dmg damage is reduced by 6% (Max. Lv. 30%). |
| Bushy Togi (3rd effect) | When HP is lower than 40%, received damage is reduced by 2.5% (Max. Lv. 20%). |
Togi Node 4 (HP)
| | |
| --- | --- |
| Antler Togi (1st effect) | During battle, increases max HP by 1% (Max. Lv. 10%), recovers 2% of missing HP after normal attacks. |
| Striped Togi (2nd effect) | During battle, increases max HP by 1% (Max. Lv. 10%), recovers 3 energy after normal attacks. |
| Bushy Togi (3rd effect) | During battle, increases max HP by 1% (Max. Lv. 10%), cleanse negative debuffs from self after normal attacks. |
Togi Node 5 (Def)
| | |
| --- | --- |
| Antler Togi (1st effect) | After every 6s, after receiving damage, deals ATK 24% (Max. Lv. 140%) damage to enemy team, also recovers 100 energy and recovers random ally's energy by 8 (Max. Lv. 50). |
| Striped Togi (2nd effect) | After every 6s, after receiving damage, deals ATK 24% (Max. Lv. 140%) damage to enemy team, also recovers 100 energy and boosts random ally's damage by 3% (Max. Lv. 20%) for next 4s. |
| Bushy Togi (3rd effect) | After every 6s, after receiving damage, deals ATK 24% (Max. Lv. 140%) damage to enemy team, also recovers 100 energy and boosts nearest ally's damage by 3% (Max. Lv. 20%) for next 4s. |
Bio
A drowsy-eyed youngster who is constantly sleeping. He always carries a pillow with him no matter where he is. The only party he likes is a sleepover party... I wonder why...
Recipes
Escargot
Type
Dishes
Birthplace
France
Birthyear
Unknown
Personality
Lazy
Height
170cm
Relations
Likes: Foie Gras
Dislikes: -
Motto
Oh, I feel like I've not slept enough. I need a nap, then I'll be okay...
Introduction
Escargots are a delicacy in France. Who would have thought baking cheese with snails would be so delicious?
[SR][Defense] Food Soul