Name
Pretzel
Initial Stats/Ascended Stats
Rarity
Atk
52/
Type
Strength
Def
11/
Fav Food
Orange Goose
HP
461/
CN VA
Bian Yunpeng (卞云鹏)
Crit
1035/4545
EN VA
-
Crit. Dmg
865/3847
JAP VA
Takahashi Hidenori
Atk Spd
897/3292
Availability
Event
Fallen Angels
Queen Conch
Puffin
Basic
God's Teachings
Pretzel tosses his cross at his enemies, dealing 100% damage plus 100 additional damage to an enemy. At the same time, that enemy's Defense decreases by 15% for 5 seconds.
Energy
Priest's Fury
Pretzel raises his arm and with his gun, he accurately shoots at an enemy which deals 100% damage plus 405 additional damage. At the same time, the enemy is stunned for 3 seconds and unable to be healed for 8 seconds.
Linked with -
-
-
Togi Node 1 (Atk Spd)
| | |
| --- | --- |
| Antler Togi (1st effect) | During battle, skill damage is increased by 1% (Max. Lv. 10%), and every normal attack and basic skill has a 30% chance to inflict 16% ATK (Max. Lv. 80% ATK) to the closest enemy |
| Striped Togi (2nd effect) | During battle, normal attack damage is increased by 1.5% (Max. Lv. 15%) and every normal attack and basic skill has a 30% chance to inflict 16% ATK (Max. Lv. 80% ATK) to the closest enemy. |
| Bushy Togi (3rd effect) | During battle, all damage is increased by 0.8% (Max. Lv. 8%) and every normal attack and basic skill has a 30% chance to inflict 16% ATK (Max. Lv. 80% ATK) to the closest enemy. |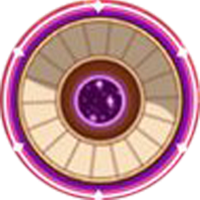 Togi Node 2 (Crit Dmg)
| | |
| --- | --- |
| Antler Togi (1st effect) | During battle, all damage taken by Pretzel is lowered by 4% (Max. Lv. 20%). |
| Striped Togi (2nd effect) | During battle, all damage taken by the two closest allies is lowered by 4% (Max. Lv. 20%). |
| Bushy Togi (3rd effect) | During battle, all damage taken by the three closest allies is lowered by 3% (Max. Lv. 15%). |
Togi Node 3 (Crit Rate)
| | |
| --- | --- |
| Antler Togi (1st effect) | After landing a critical hit, Pretzel increases all friendly units' skill damage by 4.2% (Max. Lv. 21%) for 6 seconds. This skill can only be activated once every 15 seconds. |
| Striped Togi (2nd effect) | After landing a critical hit, Pretzel increases all friendly units' normal attack damage by 6% (Max. Lv. 31%) for 6 seconds. This skill can only be activated once every 15 seconds. |
| Bushy Togi (3rd effect) | After landing a critical hit, Pretzel increases all friendly units' damage by 3.4% (Max. Lv. 16.8%) for 6 seconds. This skill can only be activated once every 15 seconds. |
Togi Node 4 (Atk Spd)
| | |
| --- | --- |
| Antler Togi (1st effect) | Gains a new basic skill that activates once every 15 seconds: For 6 seconds, all allies have a 6% (Max. Lv. 30%) chance to recover 3% of their max HP after a normal attack. |
| Striped Togi (2nd effect) | Gains a new basic skill that activates once every 15 seconds: For 6 seconds, all allies have a 6% (Max. Lv. 30%) chance to stun a random enemy for 2 seconds after a normal attack. |
| Bushy Togi (3rd effect) | Gains a new basic skill that activates once every 15 seconds: For 6 seconds, all allies have a 6% (Max. Lv. 30%) chance to inflict 40% ATK to the closest enemy after a normal attack. |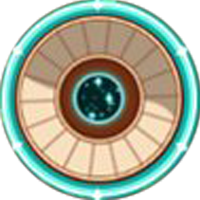 Togi Node 5 (Atk)
| | |
| --- | --- |
| Antler Togi (1st effect) | After using a skill, there is a 6% (Max. Lv. 30%) chance to inflict 60% ATK to the closest enemy. |
| Striped Togi (2nd effect) | After using a skill, there is a 6% (Max. Lv. 30%) chance to heal the ally with the lowest HP for 3% of their max HP. |
| Bushy Togi (3rd effect) | After using a skill, Pretzel's ATK is increased by 20% (Max. Lv. 80%) for 4 seconds, and there is a 4% (Max. Lv. 20%) chance to grant Invulnerability to all allies for 2 seconds. |
Bio
Pretzel is an upholder of justice who have good intentions, but can be extreme when carrying out tasks. He swears to eradicate all evil within the darkness.
Recipes
Pretzel
Type
Dessert
Birthplace
Germany
Birthyear
Unknown
Personality
Serious
Height
186cm
Relations
Likes: -
Dislikes: Bloody Mary
Motto
Under God's iron fist, sinners have nowhere to run.
Introduction
The original meaning of Pretzel is "wrist" and it signifies praying. At the beginning, Pretzel is a gift that's rewarded to children who learn to pray by Italian monks. Hence, this explains the shape and the name of pretzel as it resembles a pair of hands that cross in front of one's chest when praying.
[SR][Strength] Food Soul