Name
Cappuccino
Initial Stats/Ascended Stats
Rarity
Atk
60/
Type
Defense
Def
17/
Fav Food
Ginseng Black Chicken
HP
520/
CN VA
V17-Vila
Crit
821/3526
EN VA
-
Crit. Dmg
712/3007
JAP VA
Suyama Emiri
Atk Spd
1529/5819
Availability
Ranking Event
Fallen Angels
Aizen
Fanged Snail
Basic
Holy Robe Surge
Cappuccino deals 100% of his Atk stat and an additional 213 points of damage to the nearest foe, also stunning them and raising his own Def by 25% for 3 seconds.
Energy
Heaven's Blessing
Cappuccino raises all allies' Def by 30% for 8 seconds, also dealing 40% of his Atk stat and an additional 165 points of damage to all enemies.
Linked with -
-
-
Togi Node 1 (Def)
| | |
| --- | --- |
| Antler Togi (1st effect) | During battle, one's skill dmg is boosted by 1% (Max. Lv. 10%), normal attacks and basic skill have 30% chance to deal an additional ATK 16% (Max. Lv. 80%) as skill dmg to nearest enemy. |
| Striped Togi (2nd effect) | During battle, one's normal attack damage is boosted by 1.5% (Max. Lv. 15%), normal attacks and basic skill have 30% chance to deal an additional ATK 16% (Max. Lv. 80%) as skill dmg to nearest enemy. |
| Bushy Togi (3rd effect) | During battle, one's dmg is boosted by 0.8% (Max. Lv. 8%), normal attacks and basic skill have 30% chance to deal an additional ATK 16% (Max. Lv. 80%) as skill dmg to nearest enemy. |
Togi Node 2 (Atk Spd)
| | |
| --- | --- |
| Antler Togi (1st effect) | During battle, received damage is reduced by 4% (Max. Lv. 20%). |
| Striped Togi (2nd effect) | During battle, received damage of nearest two allies is reduced by 4% (Max. Lv. 20%). |
| Bushy Togi (3rd effect) | During battle, received damage of nearest three allies is reduced by 3% (Max. Lv. 15%). |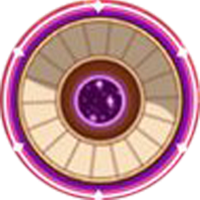 Togi Node 3 (Crit Dmg)
| | |
| --- | --- |
| Antler Togi (1st effect) | After a crit strike, skill dmg of ally team is boosted by 4.2% (Max. Lv. 21%) for 6s. This effect can only happen once every 15s. |
| Striped Togi (2nd effect) | After a crit strike, normal attack damage of ally team is boosted by 6% (Max. Lv. 31%) for 6s. This effect can only happen once every 15s. |
| Bushy Togi (3rd effect) | After a crit strike, dmg of ally team is boosted by 3.4% (Max. Lv. 16.8%) for 6s. This effect can only happen once every 15s. |
Togi Node 4 (HP)
| | |
| --- | --- |
| Antler Togi (1st effect) | Normal attacks of ally team will heal themselves for 0.3% (Max. Lv. 3%) of max HP. This effect can only happen once every 8s. |
| Striped Togi (2nd effect) | Normal attacks of ally team will stun a random enemy for 2s, also heal themselves for 0.1% (Max. Lv. 1.5%) of max HP. This effect can only happen once every 8s. |
| Bushy Togi (3rd effect) | Normal attacks of ally team will deal ATK 16% (Max. Lv. 80%) as skill dmg to the nearest enemy. This effect can only happen once every 8s. |
Togi Node 5 (Def)
| | |
| --- | --- |
| Antler Togi (1st effect) | After casting a skill, has 6% (Max. Lv. 30%) chance to deal ATK 60% damage to the nearest enemy. |
| Striped Togi (2nd effect) | After casting a skill, has 6% (Max. Lv. 30%) chance to heal 3% of max HP of ally with lowest current HP. |
| Bushy Togi (3rd effect) | After casting a skill, for the next 4s, one's ATK is boosted by 16% (Max. Lv. 80%), also has 4% (Max. Lv. 20%) chance to grant invulnerability to ally team for 2s. |
Bio
Cappuccino was born after being summoned by a noble couple who did not have a son. They treated him like a child and pampered him. He received a noble's education and grew up in the Holy See's theology school, so he could hear the whispers of God in his dream since young. This causes him to fall in love with theology and he decided to become closer to god. He also chose to study in the school of theology in the Holy See, and it was during his time in the school of theology that he came to know Mashed Potatoes, a professor who came to teach. After being moved by Mashed Potatoes' attempt to save the world via his seed ark project. Thus, Cappuccino became an intern in Mashed Potatoes' greenhouse - "Garden Of Eden"
Recipes
Cappuccino
Type
Beverage
Birthplace
Italy
Birthyear
20th Century
Personality
Energetic, Cute
Height
155cm
Relations
Likes: Mashed Potato
Dislikes: -
Motto
The future is never fated!
Introduction
Cappuccino is one type of twist made to Italian's coffee. On the rich coffee surface, steamy foamy milk is poured into it. At that moment, the colour of the coffee is akin to the hood, that covers the top of the brown robe, worn by monks from the Capuchin church. Hence, that was how Cappucino got its name.
[SR][Defense] Food Soul