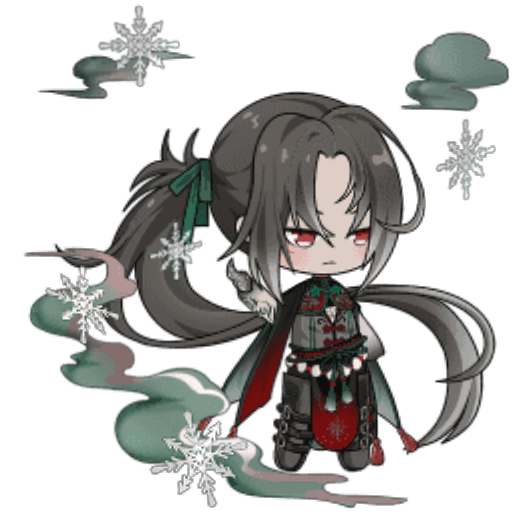 Name
Century Egg
Initial Stats/Ascended Stats
Rarity
Atk
46/
Type
Strength
Def
31/
Fav Food
Lemon Pie
HP
546/
CN VA
Zhen Yu (振宇)
Crit
581/2386
EN VA
-
Crit. Dmg
681/2947
JAP VA
Tanaka Shintarou
Atk Spd
1566/5966
Availability
Harvest Diary
Fallen Angels
Queen Conch
Warrior Spirit
Basic
Vicious Sound
Century Egg deals 100% of his Atk stat and an additional 58 points of damage to the foe with the highest Atk, also reducing all enemies' Atk Spd by 10%.
Energy
Snow Blade
Century Egg deals 40% of his Atk stat and an additional 199 points of damage to all enemies, with a chance to stun them for 5 seconds.
Linked with Cordyceps
Super Snow Blade
Century Egg deals 60% of his Atk stat and an additional 239 points of damage to all enemies, with a chance to stun them for 5 seconds.
Bio
His previous Master Attendant was one of the reincarnations of Xuanwu, one of the four gods of Light Kingdom, and the first to unite the people of Light Kingdom. Xuanwu's only trusted advisor was Century Egg and as a result, he had Century Egg confined within his tomb after his passing, without considering Century Egg's own wishes. He did so out of a desire to keep Century Egg always by his side, even after death. As Food Souls are immortal, Century Egg was left trapped and alone in the dark for centuries, causing his mental state to disintegrate out of despair. Accidentally saved by Cordyceps and Chisui Moth Tea, he finally saw the light again. Because of his long imprisonment, Century Egg forgot the ways of the world. He merely follows the instructions of his light (Cordyceps) like a machine, viewing him as the light of his heart.
Recipes
Century Egg
Type
Dishes
Birthplace
China
Birthyear
16th Century
Personality
Cold
Height
185cm
Relations
Likes: Cordyceps, Chishui Moth Tea
Dislikes: -
Motto
If you can't have light, let it disappear with me.
Introduction
Songhua egg, also known as preserved egg, is a traditional Chinese flavored egg product. The main raw material is duck eggs, which can also be eggs. The taste is fresh and smooth, slightly salty, unique in color and flavor. Songhua Egg is not only loved by domestic consumers, but also enjoys a good reputation in the international market. After a special processing method, the pine flower eggs will become dark and bright, and there are white patterns on it. When you smell it, you will have a special aroma, which is one of the favorite foods of the people.
[SR][Strength] Food Soul