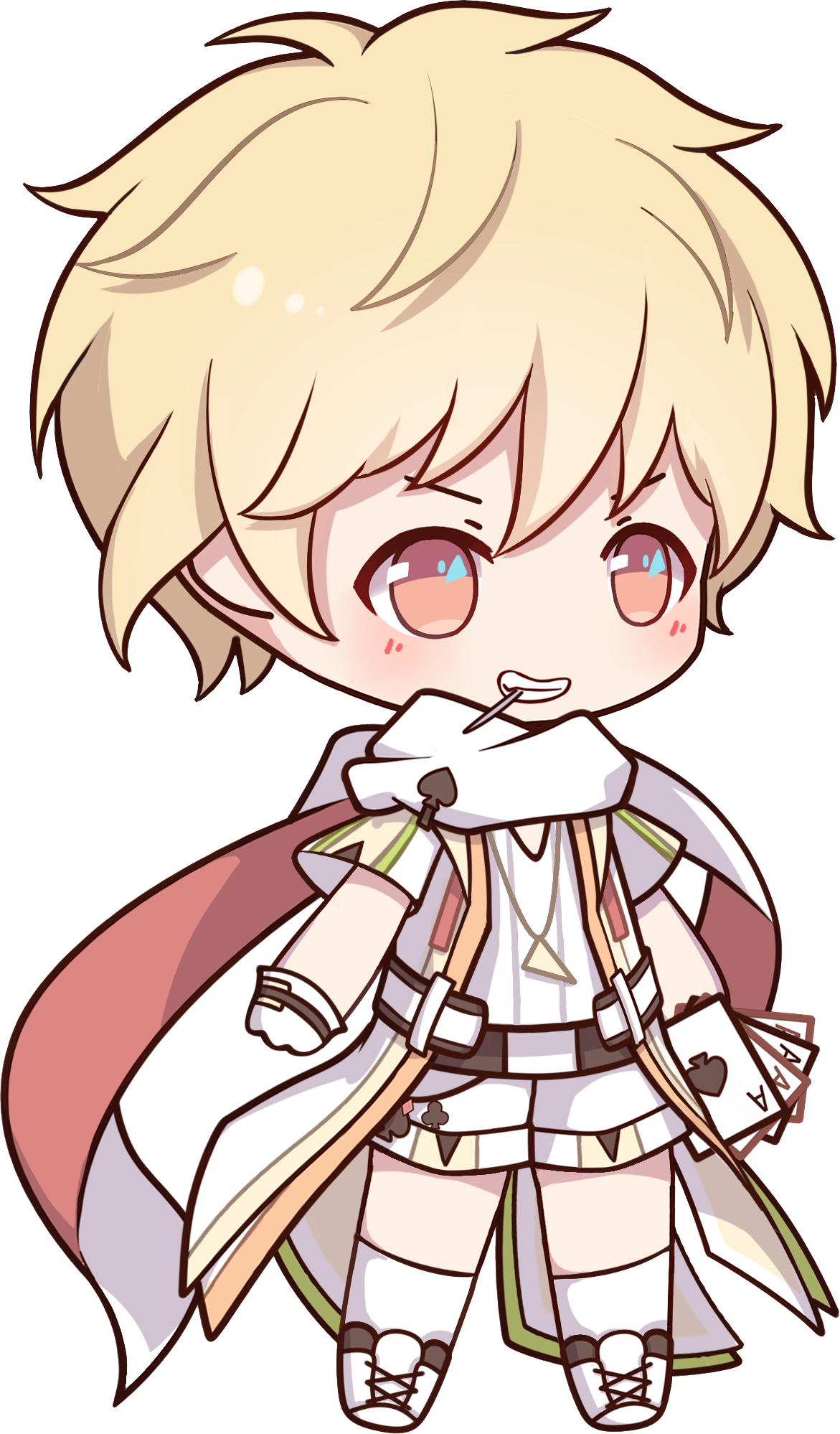 Name
Sandwich
Initial Stats/Ascended Stats
Rarity
Atk
27/
Type
Magic
Def
11/
Fav Food
Peanut Pie
HP
207/
CN VA
Yang Ou (杨鸥)
Crit
618/2372
EN VA
Kat Cressida
Crit. Dmg
490/1813
JAP VA
Ryuu Seira
Atk Spd
293/778
Availability
Starter Unit, Tip Shop
Fallen Angels
Forker
-
Basic
Black Spades Imprint
Sandwich throws out playing cards, dealing 100% of the Food Soul's Atk stat as damage to the enemy with the highest Def plus 10 extra damage, with a probability of decreasing their Def by 4 for 5 seconds.
Energy
Card Magic
Sandwich does some magic with his playing cards, decreasing all enemies' Atk by 2 and Def by 2 for 4 seconds.
Linked with -
-
-
Restaurant Skills
Work Out
The Food Soul's Freshness is increased by 10 points. (+10 per level)
0☆
Loved by All
When customers pay their bills, receive an additional reward of 2 Gold. (+2 per level)
1☆

Top Service
Customers have a 10% chance to pay an additional 10 Gold when paying their bill. (+2 gold per level)
3☆

Bio
Aside from playing cards, he doesn't care much about anything else. His most important items are his playing cards.
Recipes
Sandwich
Type
Fast Food
Birthplace
England
Birthyear
18th century
Personality
Bold
Height
164cm
Relations
Likes: -
Dislikes: Popcorn
Motto
A little gambling is never an issue!
Introduction
Sandwich was created by a count who was so busy gambling that he didn't have time to prepare food and eat. So, he resorted to creating something simple yet delicious.
[M][Magic] Food Soul