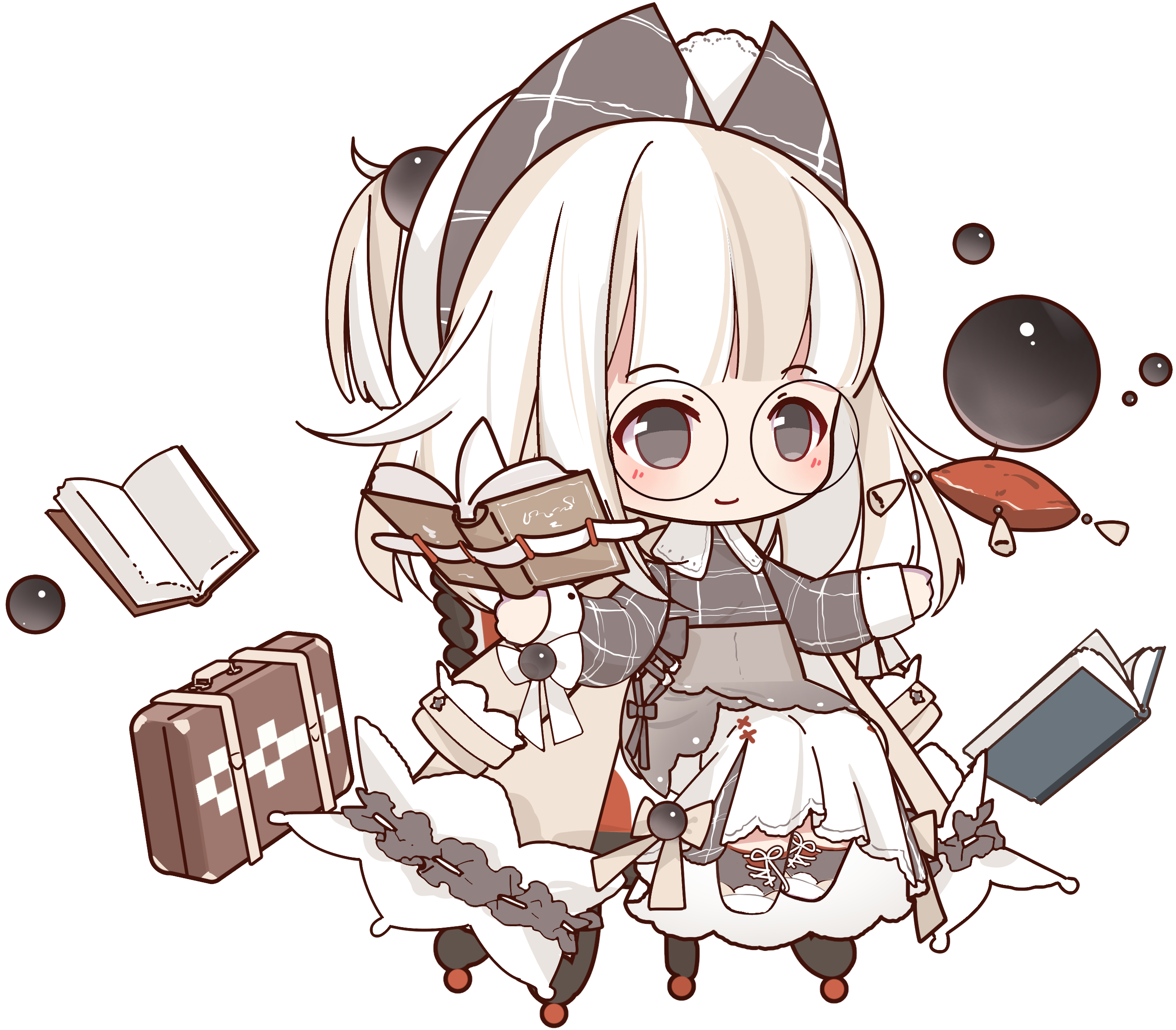 Name
Milk Tea
Initial Stats/Ascended Stats
Rarity
Atk
42/
Type
Support
Def
21/
Fav Food
Chicken Pizza
HP
346/
CN VA
Yu Tou (昱头)
Crit
734/3114
EN VA
Kirsten Day
Crit. Dmg
413/1588
JAP VA
Sugiura Shiori
Atk Spd
699/2549
Availability
Summon, Shard Fusion, Event (Warm Regards, Daily Sign In)
Fallen Angels
Prajna
Koi
Basic
Shrooms
The pearls surrounding Milk Tea dance back and forth, restoring 36 health points to the friendly unit with the lowest health, while simultaneously making each of her next 3 normal attacks increase her energy level by 1 point.
Energy
Book of Meaning
The pages of the books surrounding Milk Tea riffle quickly, restoring 120 health points to all friendly units, while simultaneously making it so that each of her next 5 normal attacks will restore 15 health points to all friendly units.
Linked with -
-
-
Bio
A girl who likes to travel and document everything she sees in her diary. Likes to examine and discover strange artifacts and incidents and then document it in her personal diary. However, to this date she still hasn't uncovered the secrets behind Miss Black Tea's past. And if she has Miss Milk repeatedly do the same thing, what on earth will happen?
Recipes
Milk Tea
Type
Beverages
Birthplace
Taiwan
Birthyear
20th century
Personality
Nerdy
Height
160cm
Relations
Likes: Black Tea, Milk
Dislikes: -
Motto
I want to see the world and document my travels.
Introduction
Milk Tea originated from South East Asia. Although Milk Tea first appeared in Taiwan in the 80s of the 20th century, it has quickly become a beloved drink around the world. It is considered one of Taiwan's cultural heritage beverages and is one of the most delicious beverages out there.
[SR][Support] Food Soul