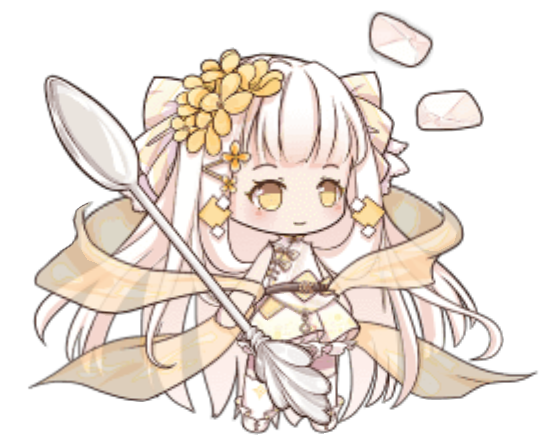 Name
Almond Tofu
Initial Stats/Ascended Stats
Rarity
Atk
22/
Type
Support
Def
14/
Fav Food
Apple Sangria
HP
222/
CN VA
Jin Na (金娜)
Crit
277/857
EN VA
-
Crit. Dmg
333/1093
JAP VA
Kakuma Ai
Atk Spd
1111/3714
Availability
Event
Fallen Angels
Mountain Sparrow
-
Basic
Heart Warming Tofu
Almond Tofu heals the ally with the lowest HP percentage for 123 health.
Energy
Dust Sweeping
Almond Tofu heals all allies for 142 health, also granting them a 77 point shield for 5 seconds.
Linked with -
-
-
Bio
A dilligent little missy. When it comes to running errands, she is proactive in volunteering to do it. Additionally, she also learned some medical knowledge from Calamus Wine. Some of her favourite things include talking to visitors from all around the world and making homemade desserts. Usually, she would prepare some tea and desserts to help her relax.
Recipes
Almond Tofu
Type
Desserts
Birthplace
China
Birthyear
Unknown
Personality
Diligent
Height
150cm
Relations
Likes: -
Dislikes: -
Motto
If you're feeling unhappy, try eating the dessert I made~
Introduction
One of China's traditional dishes, falling under the dessert category. Other than that, it is also one of the dishes served during the Manchu Han Imperial Feast. Almond Tofu aren't considered as actual tofu and are named so because of the shape. Preparations begin with the grinding of sweet almonds before adding water and letting them simmer. Thereafter, they are cooled and essentially frozen. Almond Tofus are finally obtained once you cut them into pieces. Packed with nutrients, this tasty food has a smooth and sweet texture.
[M][Support] Food Soul