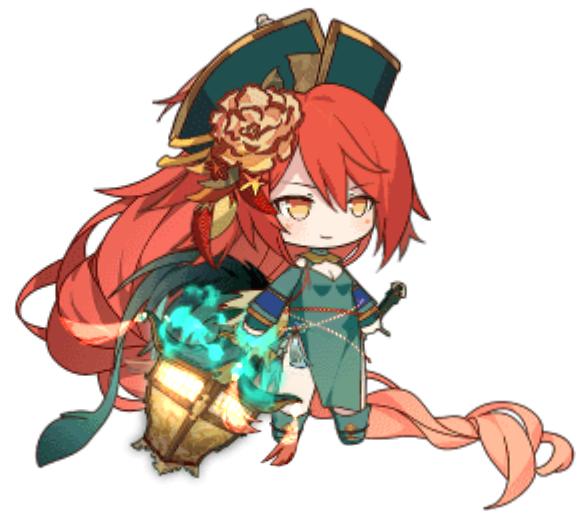 Name
Longxi Cured Ham
Initial Stats/Ascended Stats
Rarity
Atk
134/
Type
Magic
Def
19/
Fav Food
Mixed Greens
HP
510/
CN VA
Ming Xixuan (明夕渲)
Crit
1241/5980
EN VA
-
Crit. Dmg
1456/7087
JAP VA
-
Atk Spd
1523/6508
Availability
Summon (Event)
Fallen Angels
Enhanced Uke Mochi
Bulimia
Basic
Fire Talisman
Longxi Cured Ham lowers the nearest foe's Def by 50% for 2 seconds, also dealing 40% of her Atk stat and an additional 150 points of damage to the 3 nearest foes and stunning them for 2 seconds.
Energy
Soul Lantern
Longxi Cured Ham deals 100% of her Atk stat and an additional 412 points of damage to the nearest foe, also dealing 40% of her Atk stat and an additional 211 points of damage to all other foes.
Linked with -
-
-
Togi Node 1 (Atk Spd)
| | |
| --- | --- |
| Antler Togi (1st effect) | Crit Rate is boosted by 5% (Max. Lv.30%), every skill cast has 5% chance to increase damage dealt by ally with highest ATK by 5% (Max. Lv. 30%) for 3s. |
| Striped Togi (2nd effect) | Crit Rate is boosted by 5% (Max. Lv.30%), every skill cast has 10% chance to deal to nearest enemy an additonal ATK 4% (Max. Lv. 25%) damage. |
| Bushy Togi (3rd effect) | Crit Rate is boosted by 5% (Max. Lv.30%), every skill cast has 10% chance to deal ATK 3% (Max. Lv. 20%) killing damage to enemy with lowest % HP, if that enemy has HP less than 8%, he/she is instantly killed. |
Togi Node 2 (HP)
| | |
| --- | --- |
| Antler Togi (1st effect) | Triggers special basic skill every 15s, deals to nearest enemy ATK 26% (Max. Lv. 150%) damage, also reduce DEF of that enemy by 5% (Max. Lv. 50%) for 6s. |
| Striped Togi (2nd effect) | Normal attacks have 14% chance to trigger, deals to nearest enemy ATK 33% (Max. Lv. 190%) damage, also deals to nearest enemy ATK 15% damage per second for 2s. |
| Bushy Togi (3rd effect) | Normal attacks have 14% chance to trigger, deals ATK 33% (Max. Lv. 190%) damage to enemy with lowest % HP, also recovers own's energy by 1 (Max. Lv. 5) per second for 5s. |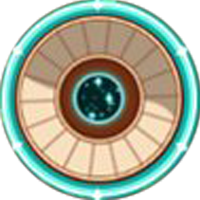 Togi Node 3 (Atk)
| | |
| --- | --- |
| Antler Togi (1st effect) | Basic skill additional effect, one's Crit Rate is boosted 10% (Max. Lv. 60%) for 4s, also deals to nearest enemy an additional ATK 14% (Max. Lv. 80%) damage. |
| Striped Togi (2nd effect) | Basic skill additional effect, one's Crit Rate is boosted 10% (Max. Lv. 60%) for 4s, also deals to three nearest enemy an additional ATK 10% (Max. Lv. 60%) damage if the three enemies have HP less than 8%, they are instantly killed. |
| Bushy Togi (3rd effect) | Basic skill additional effect, one's Crit Rate is boosted 10% (Max. Lv. 60%) for 4s, also increases normal attack damage received by nearest enemy by 10% (Max. Lv. 60%) for 4s. |
Togi Node 4 (Crit Rate)
| | |
| --- | --- |
| Antler Togi (1st effect) | When casting a skill, deals to nearest enemy an additional ATK 48% (Max. Lv. 280%) damage. |
| Striped Togi (2nd effect) | When casting a skill, deals to three nearest enemies an additional ATK 28% (Max. Lv. 160%) damage. |
| Bushy Togi (3rd effect) | When casting a skill, deals to random two enemies an additional ATK 34% (Max. Lv. 200%) damage, also recovers random two allies' energy by 5 (Max. Lv. 30). |
Togi Node 5 (Atk Spd)
| | |
| --- | --- |
| Antler Togi (1st effect) | During a crit strike, increases damage dealt of random ally by 14% (Max. Lv. 80%) for 5s, also has 20% chance to stun random two enemies for 1s. |
| Striped Togi (2nd effect) | After a crit strike by ally with highest ATK, deals to nearest enemy the ally's ATK 31% (Max. Lv. 180%) damage; During a self crit strike, has 7% (Max. Lv. 40%) chance that allied team's next normal attack must be crit strike. |
| Bushy Togi (3rd effect) | During a crit strike, deals to enemy team an additional ATK 17% (Max. Lv. 100%) damage. |
Bio
Longxi Cured Ham's lantern is able to project the most important scenes of a deceased person's life. As the heir of the mystical technique of "walking" the dead, rumour has it that she possesses the ability to bind the abilities of the terrifying creatures of the grave. Fortuitously, she joined "Underworld" and uses grave goods and the 'memories' of the ancient corpses to look for traces of a certain corpse. She enjoys studying the stories of ancient corpses. She despises garlic, sunlight, and fire, though she refuses to explain why and others dare not ask.
Recipes
Longxi Cured Ham
Type
Dishes
Birthplace
China
Birthyear
Approx.16th ~ 18th Century
Personality
Strange
Height
175cm
Relations
Likes: -
Dislikes: -
Motto
Believe in gods, believe in ghosts, but don't believe humans.
Introduction
Longxi cured ham is a traditional Chinese dish known for its flavor and fragrance, belonging to Gansu cuisine. The history of this dish is a long one - the pickling method was recorded in the reign of the Qianlong emperor in the Qing dynasty. It was made by marinating pork in salt, prickly ash, cumin, ginger peel, cinnamon, incense, and ten other seasonings, then drying in the sun. Its taste is highly unique. Longxi cured ham can be eaten in a variety of ways, the most classic of which is in a 'Chinese hamburger' (rou jia mo), but it must be eaten while hot. Only that way is the flavor ideal.
[UR][Magic] Food Soul