Name
Boston Lobster (SP)
Initial Stats/Ascended Stats
Rarity
Atk
150/
Type
Strength
Def
21/
Fav Food
Cappuccino
HP
650/
CN VA
Ah Jie (阿杰)
Crit
1231/5756
EN VA
Ray Chase
Crit. Dmg
1650/8086
JAP VA
Eguchi Takuya
Atk Spd
1602/6862
Availability
Summon (Event)
Fallen Angels
Tsuchigumo
Thundaruda
Basic
Sun-Shooting Crossbow
Boston Lobster deals 100% of his Atk stat and an additional 120 points of damage to the nearest enemy, also reducing the foe's Def by 10% and raising his own Atk stat by 10% for 3 seconds.
Energy
Wheel of Endings
Boston Lobster deals 40% of his Atk stat and an additional 120 points of damage to all enemies twice, also granting himself 10 Energy per second for 5 seconds.
Linked with -
-
-
Aura
Scorched Earth
While in battle, Boston Lobster raises all allies' skill damage dealt by 15%. (This effect cannot be dispelled.)
Togi Node 1 (Atk Spd)
| | |
| --- | --- |
| Antler Togi (1st effect) | When casting a skill, increases energy of random ally by 3 (Max. Lv. 20) points, this can only happen once every 5s. |
| Striped Togi (2nd effect) | When casting a skill, deals ATK 28% (Max. Lv. 160%) killing damage to the nearest enemy, if the enemy has HP lower than 8% of its max HP, it is instantly killed, this can only happen once every 5s. |
| Bushy Togi (3rd effect) | When casting a skill, heals 0.7% (Max. Lv. 4%) of max HP, grants a shield of 210 (Max. Lv. 1200) points to self, also deals to the nearest enemy damage equivalent to 0.3% (Max. Lv. 2%) of its current HP, this can only happen once every 5s. |
Togi Node 2 (HP)
| | |
| --- | --- |
| Antler Togi (1st effect) | 1. During attacking, heals 0.3% (Max. Lv. 2%) of max HP. 2. During attacking, if the nearest enemy has HP higher than 80% of its max HP, deals ATK 24.6% (Max. Lv. 140%) damage, this can only happen once every 4s. |
| Striped Togi (2nd effect) | 1. During attacking, heals 0.3% (Max. Lv. 2%) of max HP. 2. During attacking, if the nearest enemy has HP higher than 80% of its max HP, increases one's Atk Spd by 5.2% (Max. Lv. 30%) for the next 4s, also grants a shield of 210 (Max. Lv. 1200) points to self for 4s, this can only happen once every 4s. |
| Bushy Togi (3rd effect) | 1. During attacking, heals 0.3% (Max. Lv. 2%) of max HP. 2. During attacking, if the nearest enemy has HP higher than 80% of its max HP, reduces DEF of this enemy by 3% (Max. Lv. 20%) for the next 4s, also grants a shield of 210 (Max. Lv. 1200) points to self for 4s, this can only happen once every 4s. |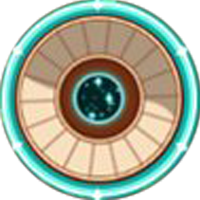 Togi Node 3 (Atk)
| | |
| --- | --- |
| Antler Togi (1st effect) | 1. During battle, the first time HP falls below 50%, recovers energy by 8 (Max. Lv. 50) points, increases damage dealt by 17% (Max. Lv. 100%) for the next 3s. 2. During normal attacks, deals ATK 7% (Max. Lv. 45%) damage to nearest two enemies. 3. After casting basic skill, one's skill dmg is boosted by 3% (Max. Lv. 20%) for 5s. |
| Striped Togi (2nd effect) | 1. Increases damage dealt by 14% (Max. Lv. 80%) for first 3s of battle, recovers energy by 8 (Max. Lv. 50) points. 2. During normal attacks, deals ATK 7% (Max. Lv. 45%) damage to nearest two enemies. 3. After casting basic skill, one's skill dmg is boosted by 3% (Max. Lv. 20%) for 5s. |
| Bushy Togi (3rd effect) | 1. During battle, the first time HP falls below 50%, recovers energy by 8 (Max. Lv. 50) points, after this the first skill cast will deal ATK 42% (Max. Lv. 240%) killing damage to enemy team, if they have HP lower than 12% of their max HP, they will be instantly killed. 2. During normal attacks, deals ATK 7% (Max. Lv. 45%) damage to nearest two enemies. 3. After casting basic skill, one's skill dmg is boosted by 3% (Max. Lv. 20%) for 5s. |
Togi Node 4 (Crit Rate)
| | |
| --- | --- |
| Antler Togi (1st effect) | 1. During battle, one's ATK is boosted by 7% (Max. Lv. 40%). 2. After casting a skill, the next attack will be crit strike, also increases normal attack damage by 7% (Max. Lv. 40%) for the next 2s. |
| Striped Togi (2nd effect) | 1. During battle, one's ATK is boosted by 7% (Max. Lv. 40%). 2. After a normal attack, increases skill dmg by 5% (Max. Lv. 30%) for the next 2s, also has 10% chance to recover 7 (Max. Lv. 40) points of energy. |
| Bushy Togi (3rd effect) | 1. During battle, one's ATK is boosted by 7% (Max. Lv. 40%). 2. When attacking, if the nearest enemy has HP lower than 30%, deals an additional ATK 8% (Max. Lv. 50%) damage. |
Togi Node 5 (Atk Spd)
| | |
| --- | --- |
| Antler Togi (1st effect) | 1. When HP is higher than 80% of max HP, cleanses negative debuffs from self after attacking. 2. After every 4s, when casting a skill, deals ATK 31% (Max. Lv. 180%) damage to the nearest enemy. |
| Striped Togi (2nd effect) | 1. When HP is higher than 80% of max HP, cleanses negative debuffs from self after attacking. 2. After every 4s, when casting a skill, deals ATK 17% (Max. Lv. 100%) damage to all support type enemies, then deals an additional ATK 26% (Max. Lv. 150%) damage to enemy team. |
| Bushy Togi (3rd effect) | 1. When HP is higher than 80% of max HP, cleanses negative debuffs from self after attacking. 2. After every 4s, when casting a skill, deals ATK 17% (Max. Lv. 100%) damage to enemy team, also recovers energy of random ally by 1 (Max. Lv. 10) points per second for 5s. |
Bio
After escaping the lab, Boston Lobster first went to Light Kingdom, then while developing his power in Light Kingdom, received help from a mystery person.
Recipes
Boston Lobster (SP)
Type
Snack
Birthplace
China
Birthyear
20th Century
Personality
Overbearing
Height
182cm
Relations
Likes: Vodka, Spicy Gluten
Dislikes: Tiramisu
Motto
Humans, what brilliance could they possibly possess?
Introduction
Boston Lobster can be cooked in a variety of ways! Some like it hot and spicy, some like it in a roll and some like it baked with a bit of garlic on top.
[SP][Strength] Food Soul