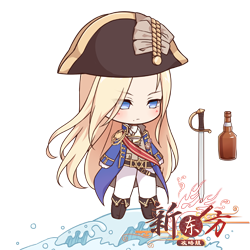 Name
Rum
Initial Stats/Ascended Stats
Rarity
Atk
123/
Type
Strength
Def
20/
Fav Food
Sanma Shioyaki
HP
592/
CN VA
Shan Xin (山新)
Crit
865/3925
EN VA
-
Crit. Dmg
1052/5008
JAP VA
Nabatame Hitomi
Atk Spd
1043/4348
Availability
Summon, Almighty King Missions
Fallen Angels
Thundaruda
Garuda
Basic
Thunder
Rum deals 100% of the Food soul's Atk stat as damage to the nearest enemy plus 112 extra damage, while clearing all buffs.
Energy
Arrogance
Rum deals 100% of the Food soul's Atk stat as damage to the nearest enemy plus 497 extra damage, while increasing the energy of all teammates by 10 for 5 seconds.
Linked with -
-
-
Togi Node 1 (Atk Spd)
| | |
| --- | --- |
| Antler Togi (1st effect) | Triggers a special skill once every 15 seconds: Deals to nearest enemy ATK 31% (Max. Lv.180%) damage, and preventing target from receiving healing, lasting 6s. |
| Striped Togi (2nd effect) | Triggers a special skill once every 15 seconds: Deals to nearest enemy ATK 31% (Max. Lv.180%) damage, additionally deals ATK 2.6% (Max. Lv.15%) damage per second for 3s. |
| Bushy Togi (3rd effect) | Triggers a special skill once every 15 seconds: Deals to nearest enemy ATK 31% (Max. Lv.180%) damage, with 30% chance to grant invulnerability to allied team for 2s. |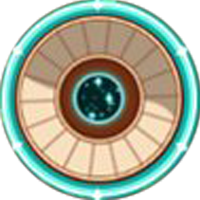 Togi Node 2 (Atk)
| | |
| --- | --- |
| Antler Togi (1st effect) | During battle, received damage of two nearest allies is reduced 5.2% (Max. Lv. 30%). |
| Striped Togi (2nd effect) | During battle, damage dealt by two nearest allies is boosted 5.2% (Max. Lv. 30%). |
| Bushy Togi (3rd effect) | During battle, one's damage is boosted 1.7% (Max. Lv. 10%), attacks will cleanse negative debuffs from allied team (This effect can only happen once every 10s). |
Togi Node 3 (HP)
| | |
| --- | --- |
| Antler Togi (1st effect) | After a crit strike, deals to nearest enemy ATK 28% (Max. Lv. 160%) damage. |
| Striped Togi (2nd effect) | After a crit strike, has 8% (Max. Lv. 40%) chance to cleanse negative debuffs from three nearest allies, with 40% chance to reduce their received damage by 4.9% (Max. Lv. 28%) for 6s. |
| Bushy Togi (3rd effect) | After a crit strike, boosts damage of allied team by 4.9% (Max. Lv. 28%) for 6s. |
Togi Node 4 (Crit Rate)
| | |
| --- | --- |
| Antler Togi (1st effect) | In battle, Rum is immune to stun; After each basic skill cast, dispels positive buffs from nearest enemy and ATK is boosted 44% (Max. Lv. 250%), lasting 4s. |
| Striped Togi (2nd effect) | In battle, Rum is immune to stun; All ally basic skills will deal to two nearest enemies ATK 9% (Max. Lv. 54%) as skill dmg. |
| Bushy Togi (3rd effect) | In battle, Rum is immune to stun; All ally basic skills will dispel positive buffs from two random enemies, also deals ATK 9% (Max. Lv. 54%) as skill dmg to enemy with highest ATK. |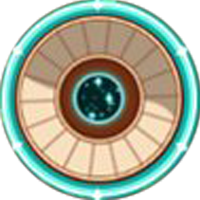 Togi Node 5 (Atk)
| | |
| --- | --- |
| Antler Togi (1st effect) | In battle, one's skill dmg is boosted 5.2% (Max. Lv. 30%); normal attacks deal to nearest enemy ATK 8% (Max. Lv. 50%) as skill dmg. (This effect can only happen once every second) |
| Striped Togi (2nd effect) | In battle, one's skill dmg is boosted 5.2% (Max. Lv. 30%); normal attacks of two nearest allies deal to nearest enemy ATK 8% (Max. Lv. 50%) as skill dmg. (This effect can only happen once every 2s) |
| Bushy Togi (3rd effect) | In battle, one's skill dmg is boosted 5.2% (Max. Lv. 30%); normal attacks deal additional ATK 2.6% (Max. Lv. 15%) as skill dmg, if target which receives this damage has HP less than 40%, deals another ATK 10% (Max. Lv. 60%) as secondary damage. (This effect can only happen once every second) |
Bio
A fickle food soul who is not bothered with the little things in life, Rum is skilled in sailing and fighting. She will often think of ways to get what she wants.
Recipes
Rum
Type
Beverages
Birthplace
Cuba
Birthyear
After 1500 AD
Personality
Unruly
Height
176cm
Relations
Likes: -
Dislikes: -
Motto
If it's something I want, I will get it.
Introduction
This beverage gained its name from the excitement people have when they drink it. This beverage is a need to have item for sailors who travel in the Caribbean sea. Just by gulping down a bottle of Rum, anyone can endure any hardships.
[UR][Strength] Food Soul