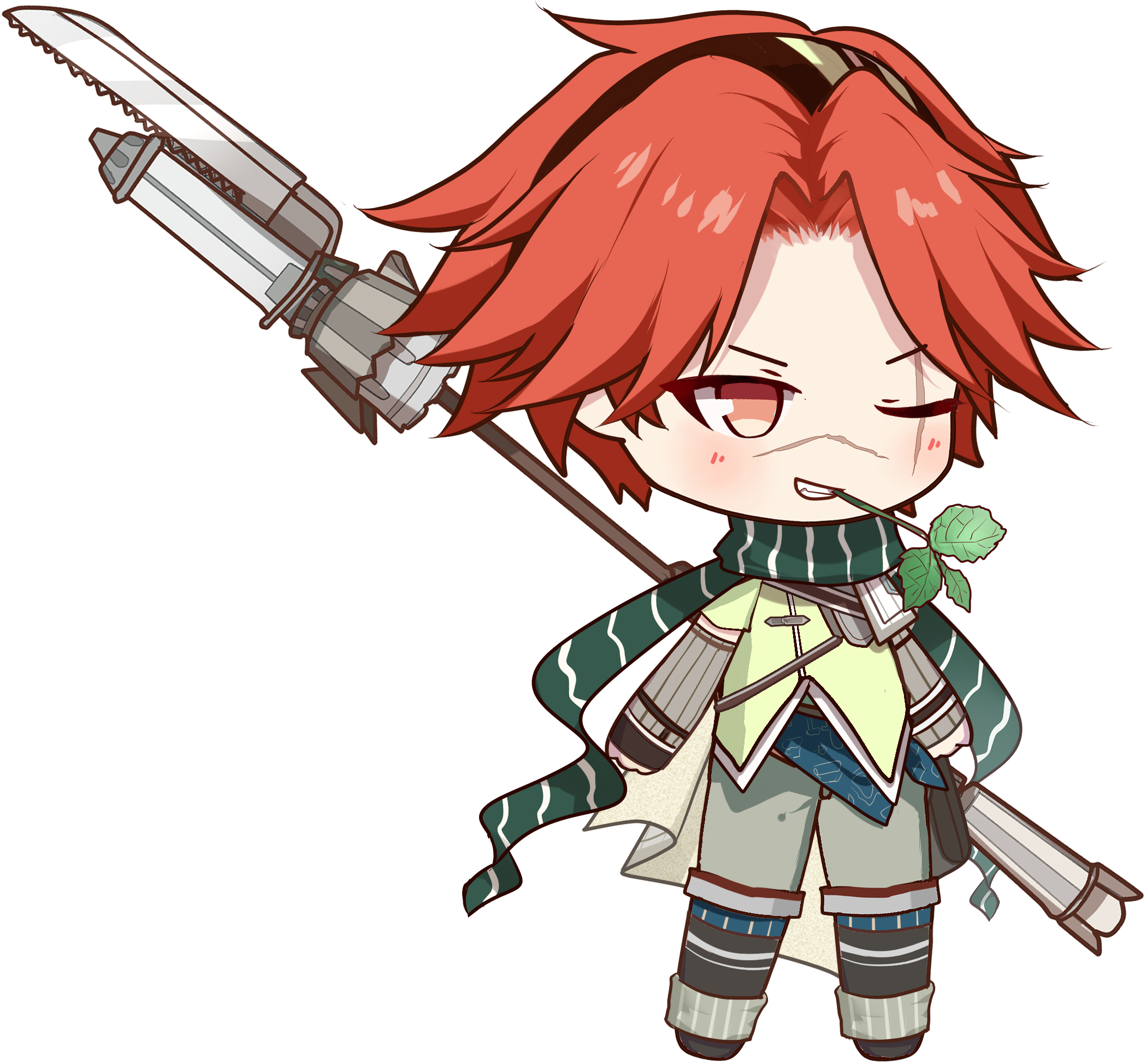 Name
Cassata
Initial Stats/Ascended Stats
Rarity
Atk
68/
Type
Magic
Def
11/
Fav Food
Braised Lamb
HP
326/
CN VA
Zhang Pei (张沛)
Crit
564/2373
EN VA
Lucien Dodge
Crit. Dmg
895/3996
JAP VA
Maeno Tomoaki
Atk Spd
1365/5160
Availability
Event (Amusement Park Sign Up!, Golden Pig Arch)
Fallen Angels
Specter
Forker
Basic
Wind Shadows
Cassata fires his long-gun at the enemy with the highest Atk and deals 100% damage plus 70 extra damage, also dealing 5 damage for 3 seconds.
Energy
Holy Guns
Cassata fires his long-gun at the enemy with the highest Atk and deals 100% plus 400 extra damage, also dealing 60 damage for 5 seconds. If the target's HP is less than 10%, then they will be insta-killed.
Linked with -
-
-
Bio
Pizza's guardian. He might not seem like the most powerful warrior, but his strength is not to be questioned. He's also a jack of all trades, but he hates being bothered. Prior to meeting Pizza he was quite introverted and preferred observing people from afar. Because of his past, he prefers to keep to himself.
Recipes
Cassata
Type
Desserts
Birthplace
Italy
Birthyear
10th century
Personality
Carefree
Height
184cm
Relations
Likes: Pizza, Cheese
Dislikes: Whiskey
Motto
If you want to be protected, why don't you just tell me?
Introduction
Cassata has a shell of marzipan, pink and green colored icing, and decorative designs. It consists of round sponge cake moistened with fruit juices and layered with ricotta cheese and candied fruit. As every bit is filled with texture, it's flavor is both sweet and rich. Cassata is a traditional sweet from Sicily, Italy.
[SR][Magic] Food Soul