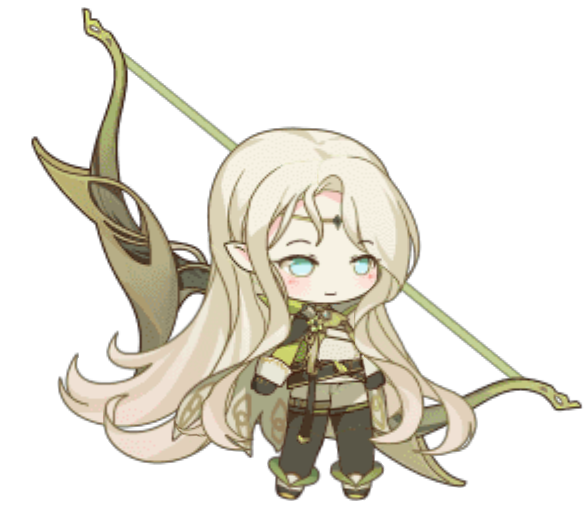 Name
Martini
Initial Stats/Ascended Stats
Rarity
Atk
130/
Type
Magic
Def
28/
Fav Food
Bamboo Stir Fry
HP
510/
CN VA
Li Yuantao (李元韬)
Crit
1859/9166
EN VA
-
Crit. Dmg
1677/8227
JAP VA
Tokumori Keisuke
Atk Spd
1150/4825
Availability
Summon (Event)
Fallen Angels
Tsuchigumo
Sea Bunny
Basic
Arrow of Judgement
Martini deals 100% of his Atk stat and an additional 105 points of damage to the furthest foe, also stunning them with a chance of raising his own skill damage by 25% for 3 seconds.
Energy
Final Hour's Rain
Martini deals 100% of his Atk stat and an additional 422 points of damage to all enemies, also raising all allies' Atk and Crit Rate by 25% for 5 seconds.
Linked with -
-
-
Togi Node 1 (Crit Rate)
| | |
| --- | --- |
| Antler Togi (1st effect) | After every 16s, after attacking, deals ATK 35% (Max. Lv. 200%) damage to enemy with lowest % HP, also stuns enemy with highest ATK for 2s. |
| Striped Togi (2nd effect) | After every 16s, after attacking, deals ATK 35% (Max. Lv. 200%) damage to enemy with lowest % HP, also charms enemy with highest ATK for 2s. |
| Bushy Togi (3rd effect) | After every 16s, after attacking, deals ATK 35% (Max. Lv. 200%) damage to enemy with lowest % HP, also grants invulnerability to ally with lowest % HP for 3s. |
Togi Node 2 (HP)
| | |
| --- | --- |
| Antler Togi (1st effect) | After every 20s, after attacking, deals ATK 26% (Max. Lv. 150%) damage to furthest two enemies, also reduces their ATK by 5% (Max. Lv. 50%) for the next 6s and reduces their energy by 3 (Max. Lv. 30) points per second for the next 3s. |
| Striped Togi (2nd effect) | After every 20s, after attacking, deals ATK 26% (Max. Lv. 150%) damage to furthest two enemies; if one of these two enemies has HP lower than 40% HP of enemy with highest HP, stuns enemy team for 2s. |
| Bushy Togi (3rd effect) | After every 20s, after attacking, deals ATK 35% (Max. Lv. 200%) damage to random three enemies. |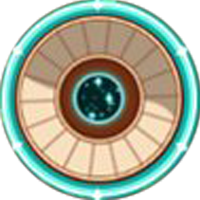 Togi Node 3 (Atk)
| | |
| --- | --- |
| Antler Togi (1st effect) | 1. Immune to stun and silence effects. 2. After every 20s, on next attack, deals ATK 8% (Max. Lv. 50%) damage per second to two enemies with current lowest % HP for 4s. 3.During this attack, recovers 17 (Max. Lv. 100) points of energy for random ally. |
| Striped Togi (2nd effect) | 1. Immune to stun and silence effects, 2. After every 20s, on next attack, deals ATK 28% (Max. Lv. 160%) damage to enemy with current lowest % HP. 3.During this attack, recovers 17 (Max. Lv. 100) points of energy for random ally. |
| Bushy Togi (3rd effect) | 1. Immune to stun and silence effects. 2. After every 20s, on next attack, deals ATK 10% (Max. Lv. 60%) damage to enemy with current lowest % HP, if this enemy has HP lower than 40% HP of enemy with highest HP, dispels positive buffs from furthest three enemies. 3.During this attack, recovers 17 (Max. Lv. 100) points of energy for random ally. |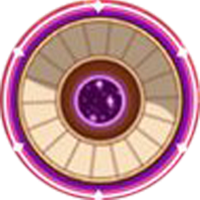 Togi Node 4 (Crit Dmg)
| | |
| --- | --- |
| Antler Togi (1st effect) | Triggers once every 6s, deals ATK 40% (Max. Lv. 230%) damage to the furthest enemy, also silence random two support type enemies for 3s. |
| Striped Togi (2nd effect) | Triggers once every 6s, deals ATK 40% (Max. Lv. 230%) damage to the furthest enemy, also increases Atk Spd of ally with highest ATK by 5% (Max. Lv. 30%) for the next 3s. |
| Bushy Togi (3rd effect) | Triggers once every 6s, deals ATK 40% (Max. Lv. 230%) damage to the furthest enemy, also reduces energy of this enemy by 3 (Max. Lv. 30) points per second for the next 2s, also grants a shield with 1000 (Max. Lv. 6000) points to ally with lowest % HP for the next 3s. |
Togi Node 5 (Crit Rate)
| | |
| --- | --- |
| Antler Togi (1st effect) | When ally team cast skills, deals ATK 14% (Max. Lv. 80%) damage to enemy with lowest % HP, also has 50% chance to increase their damage dealt by 8% (Max. Lv. 50%) for the next 5s. |
| Striped Togi (2nd effect) | Triggers once every 8s, cleanses negative debuffs from nearest three allies, grants them invulnerability for the next 4s, and increases their damage dealt by 10% (Max. Lv. 60%) for the next 4s. |
| Bushy Togi (3rd effect) | When nearest three allies received damage, cleanses negative debuff from self (This can only happen once every 4s), also reduces damage received by 4% (Max. Lv. 40%) for the next 4s. (Damage reduction effect can only happen once every 4s) |
Bio
Martini is called the "best cocktail created" and king of cocktails. It's a mixture of wine with a sweet taste and faint hue. Drinking it before having a meal can boost one's hunger and extinguish any fatigue. About 150 years ago, Martini was inevnted in Italy, and it later gained international recognition. Martini is considered as a grandeur and exquisite Apéritif with low spirit content and an aromatic scent.
Recipes
Martini
Type
Alcohol
Birthplace
Italy
Birthyear
19th Century
Personality
Elegant
Height
188cm
Relations
Likes: Tequila, Croissant
Dislikes: -
Motto
I will protect all that I should protect.
Introduction
Although he is not a real elf, he has a pride in himself that would definitely not lose to any elf, and so he is recognized as royalty by all of them. Despite his amorous appearance, he is really exceptionally innocent.
[UR][Magic] Food Soul