Name
Rice (SP)
Initial Stats/Ascended Stats
Rarity
Atk
140/
Type
Magic
Def
29/
Fav Food
Bak Kut Teh
HP
700/
CN VA
Shan Xin (山新)
Crit
1242/5986
EN VA
-
Crit. Dmg
1601/7834
JAP VA
Taketatsu Ayana
Atk Spd
1590/6805
Availability
Summon (Event)
Fallen Angels
Tsuchigumo
Uke Mochi
Basic
The Turning of the Milky Way
Rice raises all allies' Atk by 25% for 3 seconds, also dealing 100% of her Atk stat and an additional 111 points of damage to the nearest foe.
Energy
The Loop of Space and Time
Rice grants all allies' 15 Energy per second for 3 seconds, also reducing all enemies' Atk Spd by 40% for 4 seconds, and dealing 100% of her Atk stat and an additional 398 points of damage to the 3 furthest foes.
Linked with -
-
-
Aura
Soul Rite
While in battle, Rice raises all allies' damage dealt by 5%. (This effect cannot be dispelled.)
Togi Node 1 (Atk Spd)
| | |
| --- | --- |
| Antler Togi (1st effect) | In battle, boosts one's Crit Rate by 5.2% (Max. Lv. 30%). |
| Striped Togi (2nd effect) | In battle, boosts one's Crit Dmg by 5.2% (Max. Lv. 30%). |
| Bushy Togi (3rd effect) | In battle, boosts one's ATK by 3.5% (Max. Lv. 20%). |
Togi Node 2 (HP)
| | |
| --- | --- |
| Antler Togi (1st effect) | After casting a skill, deals to nearest enemy ATK 14% (Max. Lv. 80%) damage. |
| Striped Togi (2nd effect) | After casting a skill, if the nearest enemy has HP lower than 60%, deals to this enemy ATK 31.6% (Max. Lv. 180%) damage. |
| Bushy Togi (3rd effect) | Every 14s, after casting a skill, increase energy of allied team by 7 points, also increases their damage by 10% (Max. Lv. 60%) for 7s. |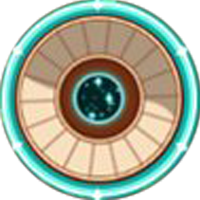 Togi Node 3 (Atk)
| | |
| --- | --- |
| Antler Togi (1st effect) | After casting a skill, deals to random enemy ATK 8% (Max. Lv. 50%) damage per second for 3s. Also has 8% (Max. Lv. 50%) chance for next two normal attacks to be crit strikes. |
| Striped Togi (2nd effect) | After casting a skill, deals to random enemy ATK 8% (Max. Lv. 50%) damage per second for 3s. Also has 30% chance to increase normal attack damage by 8% (Max. Lv. 50%) for the next 4s. |
| Bushy Togi (3rd effect) | After casting a skill, deals to three random enemy ATK 14% (Max. Lv. 80%) damage per second for 3s. |
Togi Node 4 (Crit Rate)
| | |
| --- | --- |
| Antler Togi (1st effect) | Allied team is immune to charm, after a crit strike, deals to nearest enemy ATK 14% (Max. Lv. 80%) damage. |
| Striped Togi (2nd effect) | Allied team is immune to charm, after a crit strike, boosts one's skill dmg by 8% (Max. Lv. 50%). |
| Bushy Togi (3rd effect) | Allied team is immune to charm, after a crit strike, grants invulnerability to a random ally for 2s, also increases damage of two random allies by 10% (Max. Lv. 60%) for 4s. |
Togi Node 5 (Atk Spd)
| | |
| --- | --- |
| Antler Togi (1st effect) | Allied team is immune to stun, after a normal attack, deals an additional damage skill, deals ATK 17% (Max. Lv. 100%) damage to two enemies with lowest % HP. At the same time, deals ATK 8% (Max. Lv. 50%) slaying damage to two enemies with lowest % HP, if their HP is below 8%, they die instantly. |
| Striped Togi (2nd effect) | Allied team is immune to stun, after a normal attack, deals an additional damage skill, deals ATK 21% (Max. Lv. 100%) damage to two nearest enemies. At the same time, deals ATK 7% (Max. Lv. 40%) damage per second to two nearest enemies for 2s. |
| Bushy Togi (3rd effect) | Allied team is immune to stun, after a normal attack, deals an additional damage skill, deals ATK 8% (Max. Lv. 50%) damage to whole enemy team, if their HP is below 8%, they die instantly. |
Bio
When the world was destroyed, Rice, having condensed the power of imagination into herself, was chosen by the God of Beginnings and remade the world. Even though she is now a God, in Rice's eyes, she will always be one of Master Attendant's Food Souls.
Recipes
Rice (SP)
Type
Staple Food
Birthplace
China
Birthyear
Unknown
Personality
Healing
Height
165cm
Relations
Likes: -
Dislikes: -
Motto
At this very moment, this world and I have been reborn.
Introduction
Rice was domesticated into a staple grain in ancient times. It meets people's need for dietary sustenance, thus providing the foundation for the pursuit of happiness. In modern times, almost half of the world's population hold rice as a necessary staple of life. It is a food vital to the whole of human civilization.
[SP][Magic] Food Soul