Event Duration: 15 August 2019 ~ 25 August 2019
1. There are two card pools for this event: Step Pool and Super Pool.
2. 10x Step Pool draws cost 10 Bonefish, which can be bought from the Mall. Get 1 Bonefish Necklace from each 10x draw.
3. When you reach a certain number of 10x draws in the Step Pool, you'll get a bonus reward.
4. Bonefish Necklaces are used in the Super Pool.
5. In the Super Pool, there are only SR & UR cards, and the odds of drawing a Food Soul vary depending on the number of Bonefish Necklaces you spend.
Items Shop
Bonefish x1 = 100 Magic Crystals (Max 30 times)
Bonefish x1 = 150 Soul Embers (Max 40 times)
STEP Pool
Every draw is 10x Summon which requires 10 Bonefish. Every draw gives 1 Bonefish Necklace.
STEP Rewards
| | |
| --- | --- |
| Number of 10x Summons | Rewards |
| 1 | 200 |
| 3 | |
| 5 | |
| 7 | |
| 9 | 30 |
Summon Rates
Summoning Rates
3.01%
16.61%
78.53%
1.85%
UR Rates
| | | | |
| --- | --- | --- | --- |
| | 1.20% | | 0.31% |
| | 0.31% | | 0.31% |
| | 0.31% | | 0.13% |
| | 0.13% | | 0.07% |
| | 0.07% | | 0.07% |
| | 0.05% | | 0.05% |
SR Rates
| | | | |
| --- | --- | --- | --- |
| | 4.98% | | 0.61% |
| | 0.61% | | 0.61% |
| | 0.41% | | 0.41% |
| | 0.41% | | 0.41% |
| | 0.41% | | 0.41% |
| | 0.41% | | 0.41% |
| | 0.41% | | 0.41% |
| | 0.41% | | 0.41% |
| | 0.41% | | 0.41% |
| | 0.41% | | 0.41% |
| | 0.41% | | 0.41% |
| | 0.41% | | 0.41% |
| | 0.40% | | 0.40% |
| | 0.40% | | 0.40% |
R Rates
| | | | |
| --- | --- | --- | --- |
| | 3.74% | | 3.74% |
| | 3.74% | | 3.74% |
| | 3.74% | | 3.74% |
| | 3.74% | | 3.74% |
| | 3.74% | | 3.74% |
| | 3.74% | | 3.74% |
| | 3.74% | | 3.74% |
| | 3.74% | | 3.74% |
| | 3.74% | | 3.74% |
| | 3.74% | | 3.74% |
| | 3.73% | – | – |
M Rates
SUPER Pool
5 Bonefish Necklaces for 80% SR / 20% UR Draw
10 Bonefish Necklaces for 50% SR / 50% UR Draw
15 Bonefish Necklaces for 100% UR Draw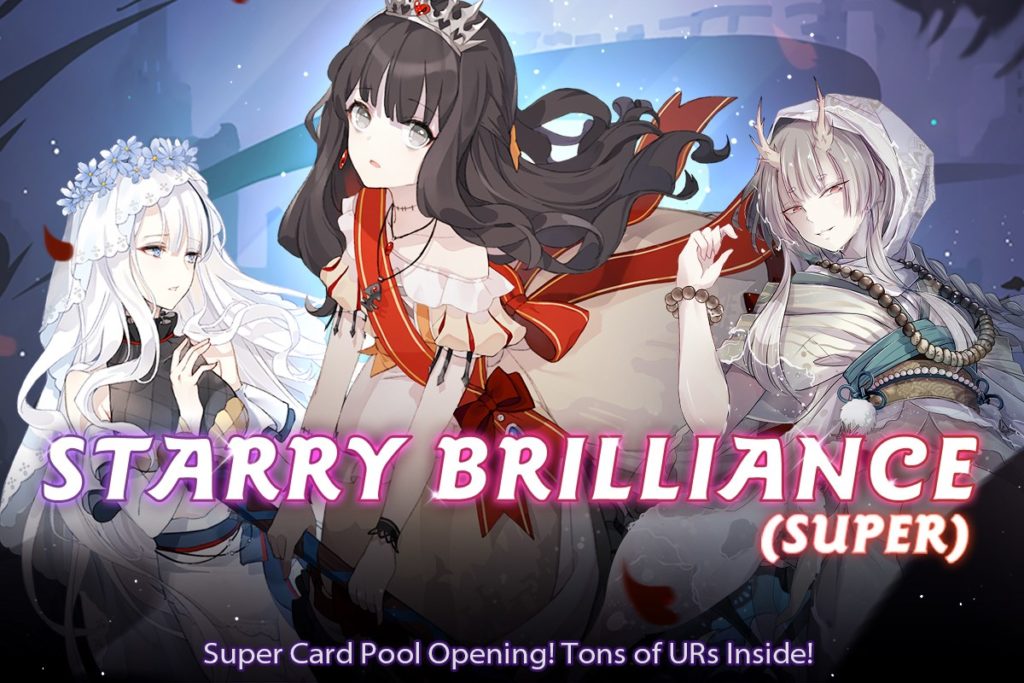 80% SR / 20% UR
50% SR / 50% UR
100% UR

2.5%
6.2%
12.5%

2.5%
6.2%
12.5%
2.5%
6.2%
12.5%

2.5%
6.2%
12.5%

2.5%
6.2%
12.5%

2.5%
6.2%
12.5%

2.5%
6.2%
12.5%

2.5%
6.2%
12.5%

5.0%
3.1%
–

5.0%
3.1%
–

5.0%
3.1%
–

5.0%
3.1%
–

5.0%
3.1%
–

5.0%
3.1%
–

5.0%
3.1%
–

5.0%
3.1%
–

5.0%
3.1%
–

5.0%
3.1%
–

5.0%
3.1%
–

5.0%
3.1%
–

5.0%
3.2%
–

5.0%
3.2%
–

5.0%
3.2%
–

5.0%
3.2%
–